The Resurgence of Radio
According to a recent report from Katz Media Group, spot radio sales for the third quarter are up 15 percent over last year and there's no sign of slowing down in the fourth quarter, pacing at 50 percent growth based on business booked to date. Six of the seven reported category are showing double digit increases: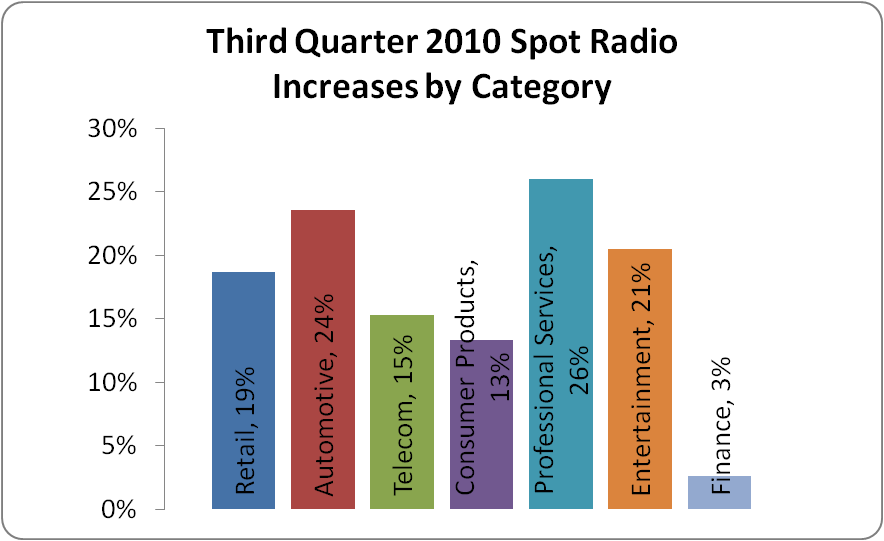 From a geographic perspective, the West region, while still showing increases, trails the other reported regions.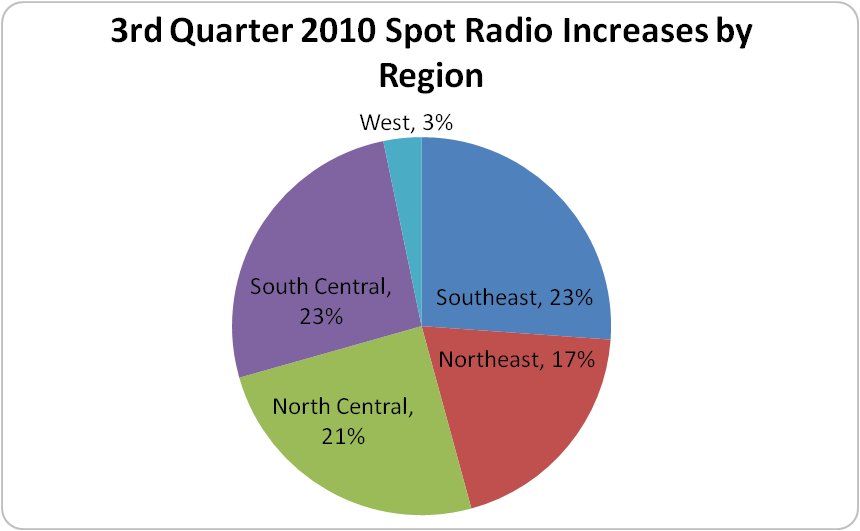 While this is obvious great news for the radio industry, we believe it's simply a reflection of the long overdue alignment between smart marketers and the industry itself since radio begins to more effectively leverage their various multi-platform delivery opportunities.
For more information or help to jump-start your media plan, contact Applegate Media Group at 887.515.5557 or info@applegatemediagroup.com.
September 2, 2010 @ 11:31 pm
5 Comments