Sharing Online Content
There are a number of reasons that people feel compelled to share content but the primary reasons according to an August 2010 study by market-research/consulting firm Chadwick Martin Bailey revealed the following: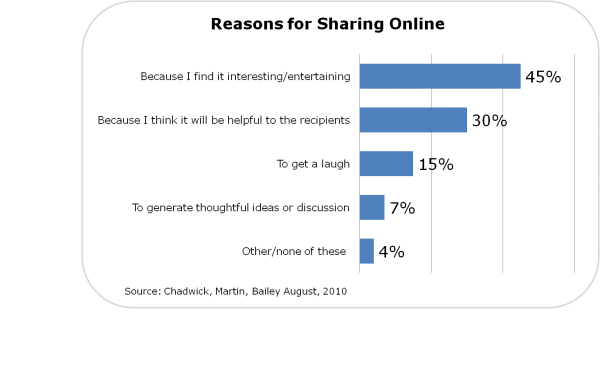 The online poll reported 39 percent of women and 25 percent of men said they were "highly likely" to share online content with friends, colleagues or family members; 41 percent of women and 46 percent of men are "somewhat likely" to do so.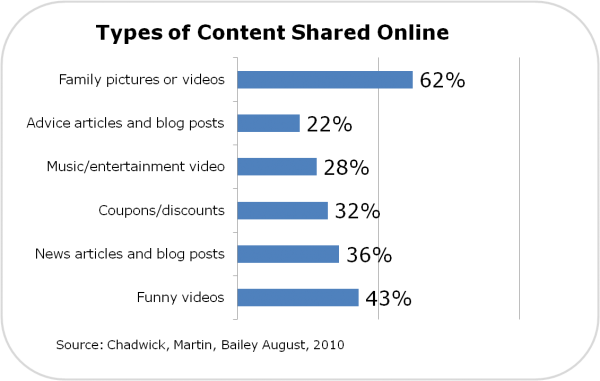 It may come as no surprise that the most frequent method for sharing content with others online is through e-mail, 86 percent. Facebook ranks number two with 49 percent and only a few, or 4 percent, report using Twitter.
For more information or help with your strategic media planning or buying needs, contact Applegate Media Group at 887.515.5557 or info@applegatemediagroup.com.
October 1, 2010 @ 9:46 am
2 Comments